People love lead magnets.
Chances are, you have seen them in action already.
In this guide, you'll learn the following:
In case you're wondering what a lead magnet is, here's a simple definition:
A lead magnet is a term used by marketers to generate leads for their business or website.
The more generic term that I prefer to use is a marketing offer. I like this name because it aligns perfectly with my values—you are offering something valuable to your audience in exchange for their contact information.
Lead magnets are also referred to as content upgrades or trip wires depending on how they are used. Regardless, they all work the same.
How Lead Magnets Work
As its name implies, lead magnets are used for lead generation.
You offer something—usually a PDF— in exchange for the person's contact information. In most cases, this is an email address.
This email address goes directly to your email marketing software or CRM (customer relationship manager) software.
Types of Lead Magnets
There are many types of lead magnets. Here are some of the most common lead magnet ideas:
Checklists
Resource Guides
How-to Guides
Case Study
Cheat Sheets
Swipe Files
But they aren't limited to PDF downloads. In fact, a lead magnet is anything that helps you generate leads.
Email courses, free trials, and consultations are all examples of great lead magnets.
How to Create the Perfect Lead Magnet
In order to create a lead magnet, you will need two things:
Determine the type of lead magnet—choose from one of the ideas mentioned in the previous section
The actual contents of the lead magnet
Once you have those two, it's now time to create it.
Don't worry, you don't need design skills nor special software. Again, all you need are the two things I mentioned above.
Follow these 5 simple steps below.
If you want to see the lead magnet I made, you can get your copy here.
Step 1: Create an account at Attract.io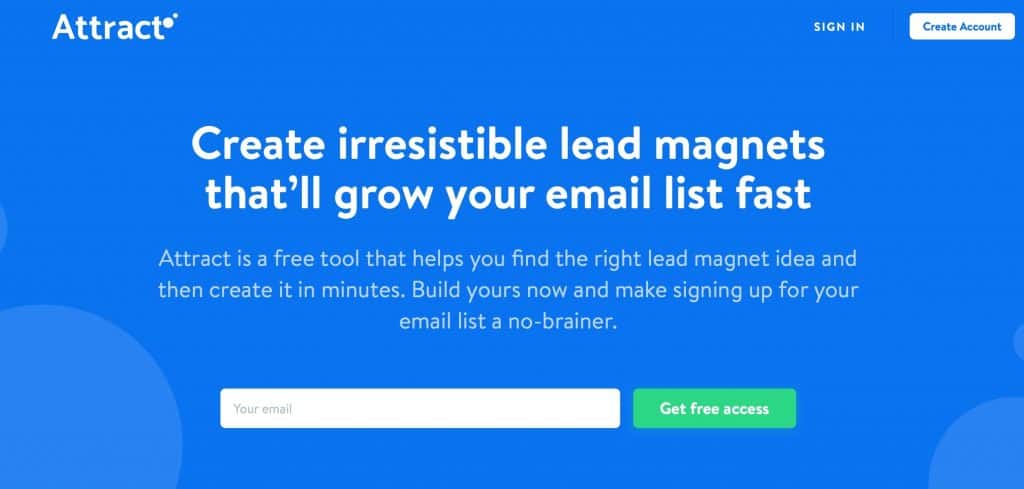 One of the roadblocks you need to overcome when creating lead magnets is the design. Attract.io helps you through this hurdle so you can create irresistible lead magnets in a few minutes.
Head on over to the website and create an account.
Step 2: Create a lead magnet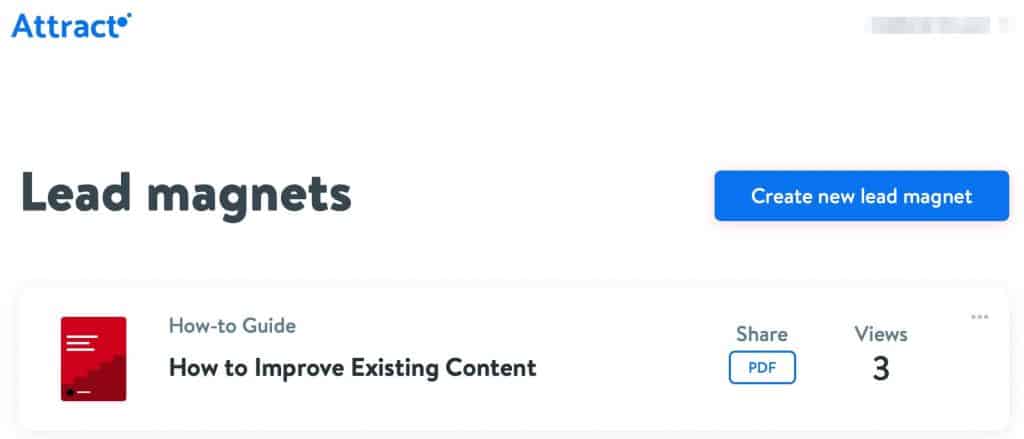 After creating an account, click on that button there to start creating your new lead magnet.
Step 3: Choose a template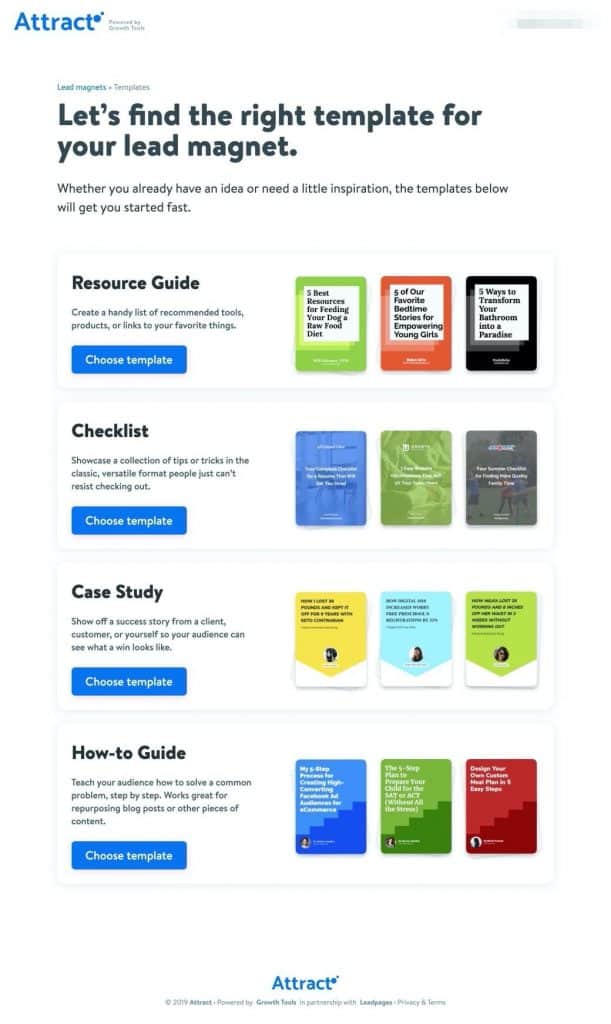 Unlike tools like Canva, Attract gives you limited options so you don't get overwhelmed. It has the most common types of lead magnets mentioned above. You can choose from any of the following:
Resource guide
Checklist
Cast study
How-to guide
Take your pick.
Step 4: Write your content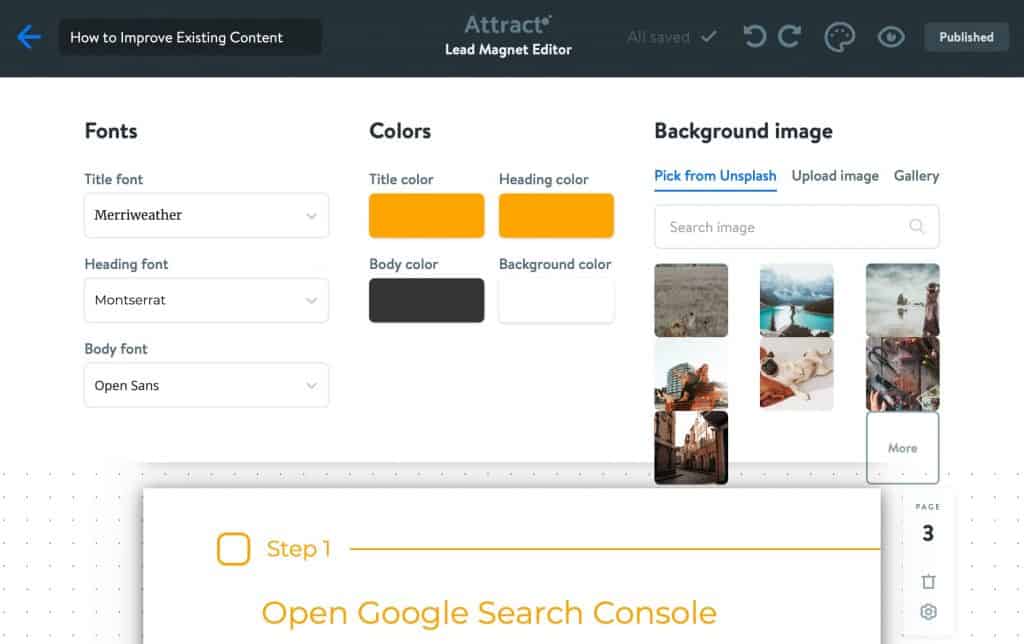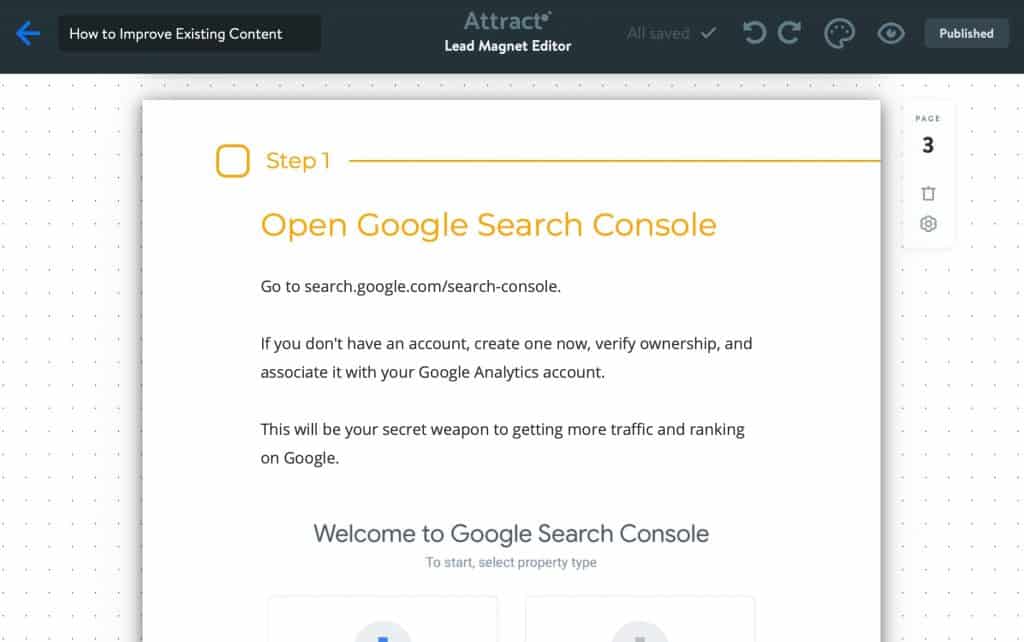 No matter what template you choose, you would generally go through these steps:
Write an intro
Go into the details
Add a conclusion/summary at the end
Add a call-to-action and link it to whatever offer you have
What I did was start configuring fonts and colors.
After applying my brand style guide, I dove right in the contents.
I added in the actual copy and an accompanying photo.
Step 5: Publish your content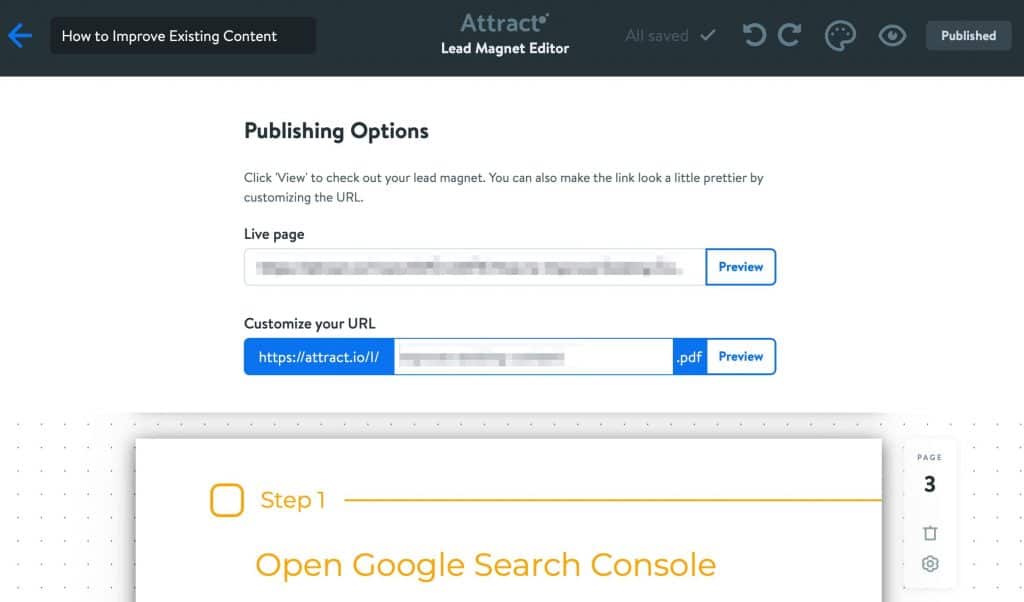 The last thing you do is make sure the lead magnet is published.
Copy that URL, put it behind a landing page, and start promoting it.
The reason for this is simple: you use the published URL so that whenever you need to update the lead magnet, you can do it without having to work with multiple file versions.
You also get some basic analytics in your account.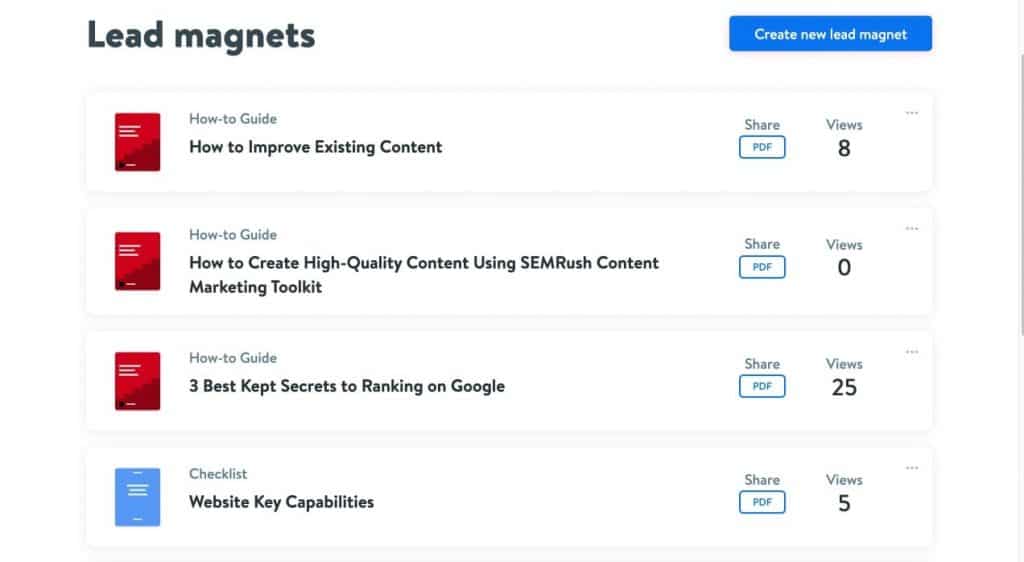 Conclusion
As a marketer, your job is to generate results that affect the bottomline.
The fastest way you can do that is by generating leads for your business. The more offers you create, the more chances you have at growing your business.
Remember, lead magnets only work if they add value to other people. That is why a newsletter subscription is not a strong enough offer.
You need to come up with something that is related to your product or service but also helps solve a problem. Your lead magnet, whatever form it may be, needs to provide a quick win.
Do you use lead magnets on your website? Are you struggling to brainstorm ideas for your offers?
Let me know below and I'd be glad to give you ideas.